Opt-In over the phone
Successful and correct sale on the phone
• Automatically secure a clear opt-in in your phone calls.
• Save valuable hours of your human resources on for auditing and monitoring.
• Reduce administrative efforts and document clearly, simply and legally secure.
Validate opt-in for purchase decisions
In a typical 5-minute phone call over 1,000 words are spoken. Sometimes it can be unclear after a conversation whether a product has been purchased and whether the employee has explicitly informed the customer of all of his options and potential risks. But you as an entrepreneur cannot afford to deliver wrong or unwanted products. On the one hand, cancellations are bad for the image, return costs are extremely high, and - maybe even worse - a mistakenly concluded telephone contract that the customer insists on ( justified, because there is contractual freedom, i.e. a contract does not have to be concluded in writing) can become very expensive. Make sure that your customer has really bought the product and bring unclear remarks or vague formulations to the attention of your employees.
Document Opt-In for advertising consents
Not only should telephone contracts be documented clearly but also when it comes to telephone advertising consent you as a company should be able to present a clear statement of the customer concerning the so-called opt-in. Only then can you avoid dissatisfaction, comply with the data protection regulations in the UK and avoid high fines. Today, a valid advertising consent is always a part of customer communication. In addition, the customer must also be given the opportunity to choose the communication channel through which he wishes to be informed about offers.
In both cases, the customer must also be informed about the possibility of revocation.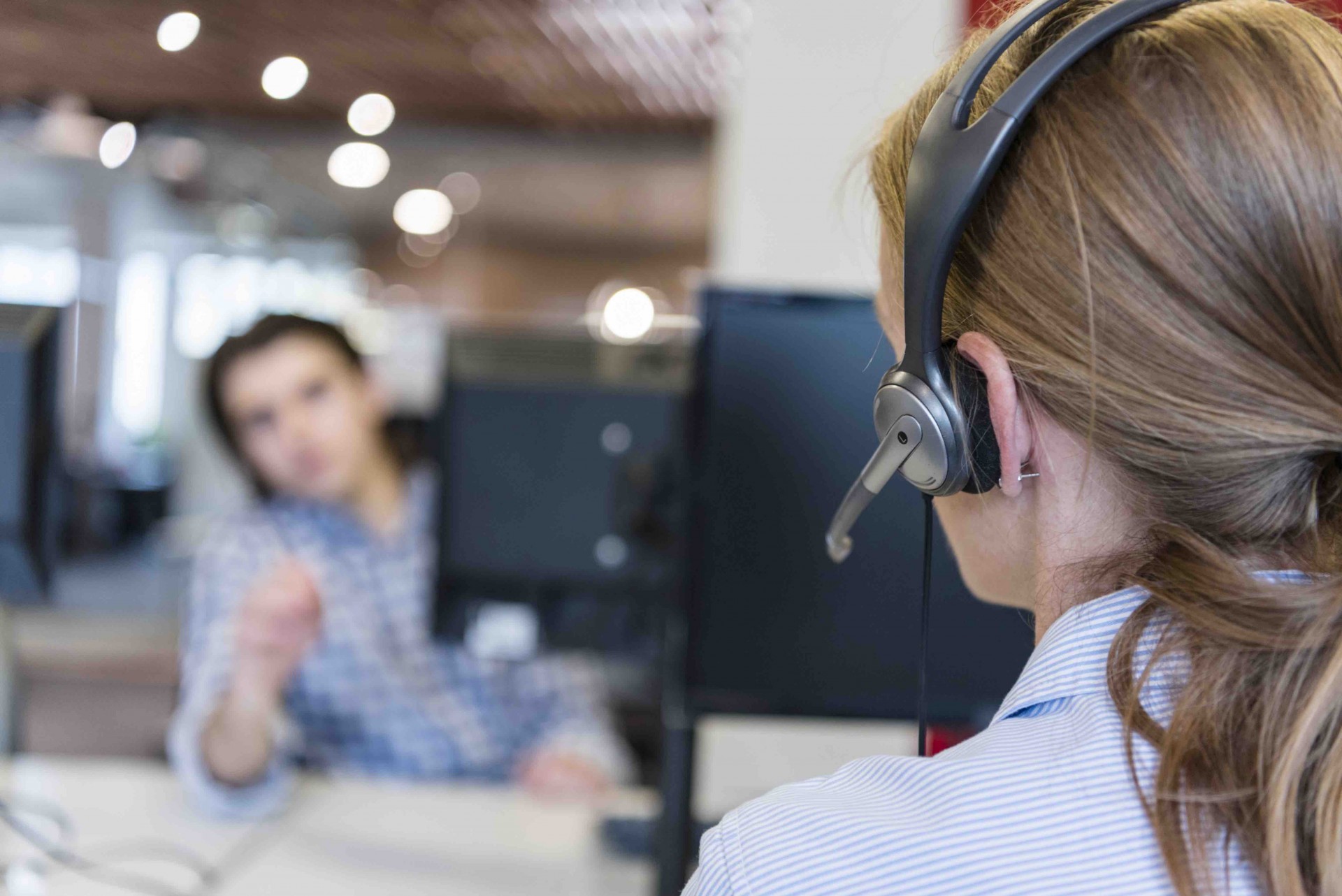 Has your employee made a contract with the customer that complies to your guidelines?
Does your customer really want to receive the product, service or advertising?
Are you allowed to address your customers proactively through different channels?
The answer to these three questions should be a deifinite Yes, so that you can provide your customers with the best possible service.
With the speech analytics of voiXen you can automatically monitor, validate, manage and clearly document every telephone call. You can easily define your own workflow with the voiXen interface. Thus, you can technically eliminate the manual listening to individual recordings by using the voice analytics of voiXen, and procedurally map the documentation of purchases or advertising consents yourself. With the help of artificial intelligence, the software recognizes who is speaking even when monofiles are recorded, i.e. it verifies whether the agent or the customer is speaking and who, for example, has said "contract term" or "revocation" or "yes",
The result: simple monitoring without having to listen to long voicefiles and while simultaneously documenting it legally secure. You protect your employees and your company and save monotonous listening to an infinite number of recordings. This eliminates monotonous "tape auditing", reduces administrative effort and fulfils your documentation obligations.
Save threefold:
less staff costs for follow-up listening and auditing
lower investment in documentation obligations and
savings in cancellation and return costs for unwanted products
Features
Target phrase identification

"Welcome". "Thank you for your call". "Do you know about our current offer?" These phrases may well be part of your standard call script. voiXen will tell you whether, how often and by whom these phrases are used.

Search

In which recordings did the word "complaint" appear? How often did it appear? And did the customer threaten your organisation with a lawyer? voiXen enables you to find keywords within voicefiles in seconds (selected by time periods, persons, groups, projects etc.)

Alerting

When critical keywords are identified, managers and specialist agents can be immediately notified and actions taken as appropriate. Taking rapid and instant action can significantly reduce these same errors occurring in the future.

Taboo tracker

"Problem", "must", "stupid" ..... these words might slip out occasionally by agents but they should be kept to a minimum. Find out how well agents adhere to their call scripts as well as evaluate the use of taboo words, how often they are used, and by whom.